Mandy Muse and her amazing
booty gets abused with cock,
pussy and ass smothering! Face
fuckings! | Mandy Muse | Matt Williams | Dee Williams


Jul 24, 2017


368 Images • 31:24 Min Video

Mandy Muse and her amazing booty gets abused with cock, pussy and ass smothering! Face fuckings!

Mandy Muse and her amazing ass are back on the pages of Sexually Broken and Dee Williams is in the house to help with the sexually Destruction of our helpless sex slave.

Three intense bondage positions, Sybians, and multiple brutal orgasms are just a few of the sexual torments Mandy suffers with today. We make her cum over and over while bound in hard metal as she is stuck on a sybian. But it is never just that easy, as we are brutally fucking her face and throat at the same time. The breath play send her over the edge, Dee use her huge tits and perfect ass, to smother our victim today while Matt continues to fucks into subspace and farther. Over and over we make her cum as she struggle for air in almost every situation!.
Mandy Muse Bound To a Table
and Mercilessly Fucked From
Both Sides! | Mandy Muse | Matt Williams | Dee Williams


Jun 8, 2016


142 Images • 19:02 Min Video

Mandy Muse likes her intense. She needs it to be to get off. Matt and Dee Williams know how to provide just that.

She is bound on her back to a device that keeps her body locked in a perfect "fuck me" position with her head back to expose her eager mouth. Matt and Dee work her pussy and mouth in tandem as desperately tries to catch her breath. Mandy likes breath play though, so Dee things on other ways have fun with her. Dee straddles Mandy and smothers her with pussy. Mandy isn't complaining though. She just wants more. Finally she is writhing and having a massive squirting orgasm. This girl is an all you can fuck buffet and we are going back for seconds.
Special Gift | Mandy Muse
Jun 1, 2016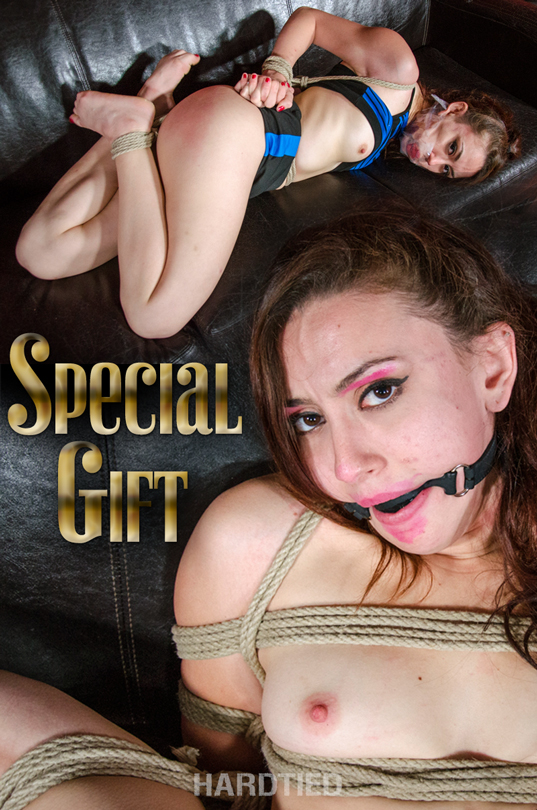 Mandy Muse came looking to get some glamour shots for her boyfriend, but O.T. wants to see her in a different kind of shoot. He's got a theme in mind, "Bondage and Discipline" and Mandy is naive enough to go along with it, without even negotiating her limits. She's scared, sure, but who wouldn't be, because in a matter of minutes she's completely tied up on the couch and he's making a video that she hopes her boyfriend never sees.

She's never been into pain before, at least not like this. O.T.'s got her on the couch, legs spread wide, and he paints a bulls-eye on her pretty, shaved pussy with her own lipstick. That's where the whip is going to land, replacing the bright pink with a deep, wounded red. Her whole body will get the same treatment; tits, back, ass, all of it covered in thin welts from the intense single tail action.

Mandy should hate this, but she can't control how her body reacts. Her wet pussy is ready to explode with anticipation. He puts a vibrator up to her clit and she can't control herself. He's calling her awful names and it just makes it worse. The orgasms come, she can't stop them, and she knows that she can't let anyone else see this tape.
Sexy and Eager Mandy Muse is
Strapped down and Brutally
throat fucked! | Mandy Muse | Dee Williams | Matt Williams


May 18, 2016


134 Images • 15:03 Min Video

Sweet brunette Mandy Muse handcuffed, face fucked and vibrated until dizzy, drooling mess!

Slim and sexy brunette bondage enthusiast Mandy Muse is sweet as they come so when she wanted the Sexually Broken experience we were happy to oblige.

She is handcuffed to a post. Bound on her knees; her legs spread wide open with leather straps and a vibrator pressed against her eager pussy. Her mouth is at the perfect height for fucking. Matt and Dee Williams take turns relentlessly railing her throat. Ms. Muse doesn't tire easily and she enthusiastically takes it all balls deep without pause.

When the vibrator is put to use Matt and Dee don't bother to slow pace to allow their little sex slave to acclimate to the sensation and Mandy wouldn't have it any other way. Mandy's eyes roll back in her head. Mandy told us she likes breath play and based on how she gyrates against the vibrator, drooling like a slut, it's clear that there is no better breath play for Mandy than being choked by cock.

This is one enthusiast that we will surely have back.
Big Girls Don't Pry | Mandy Muse
Oct 16, 2015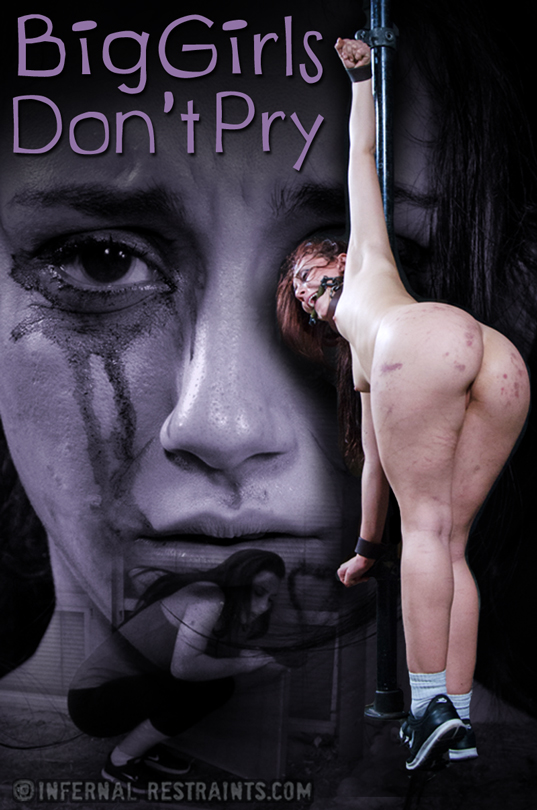 All Mandy Muse had to do was mind her own fucking business. No one asked her to go snooping around in the "abandoned" building, looking for the source of the screams. It is, however, a convenient way for OT to attract new victims in the end. Maybe if he makes this one scream long enough another hot and nosey little minx will come wandering through his door.

Here's Mandy's problem. She can only scream so loud with the gag in her mouth and he has no intention of removing it until he wants to get another girl in his clutches. Besides, it's the easiest way to keep her locked to the pole in the middle of the room. She can only move her face about a foot away from it, but it doesn't inhibit access to the other end of her. OT can whip her, fuck her with dildos, vibrate her, or whatever else comes to mind.

When Mandy first got caught she thought that OT was just going to fuck her and she was terrified. When she was first locked up she was sure he would hurt her first but that that his cock would still be the worst of it. But when he had her on all fours like a dog, fingering herself while he whipped her back she realized that he had no intention of using her like that, and even more humiliating, that's all she wants now. The loss of control, the pain, the degradation, it's all made her so horny.